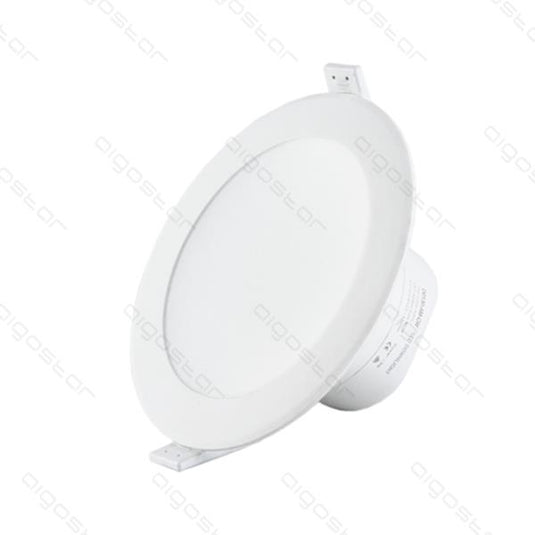 6000k med 1500 Lumen taklampa sitter platt mot taket. 220-240v
The new decorative lights
The perfect unify of the art of hanging items not caused by the setting of the lamps. This is the most prominent feature of AIGOSTAR's new E5 series products. The subtlety is to use the light source to hide the interior of the building decoration and maintain the overall unity and perfection of the building decoration. At the same time meet the dual needs of lighting and decoration.
Artistic temperament
Down light with wave shape design Sydney Opera House as prototype, pure white shell with some elegants, own best temperament in whole products.Once install in drop ceiling, creating a full artistic atmosphere.
Compact design
E5 series downlights do not occupy space, compact design can inhibit the presence of lamps. If you want to create a warm feeling, you can try to install multiple downlights to reduce the space pressure.
High brightness
E5 series 21W downlight, the whole lamp efficiency can up to 78lm/W, so the brightness of the whole lamp can up to 1600-1700lm and the brightness over the traditional 26W, 36W downlight.
Excellent light efficiency
Traditional down light install save energy lamp tube into a shade, whole illuminous about 60%; E5 series are mounted in celling inside board, beam angle up to 90, light distribute directly, the same power lumen are higher than traditional down lights.
Perfect lightening
Ordinary hole size is 140-150mm in traditional down light willput one 18W or two 13W save energy lamps.AIGOSTAR's product, only need one 14W,hole size id 144-155mm,1250lm E5 series down light can totally replace the traditional one.
Outstanding
Dust-proof ,moisture-proof level up to IP44, this is wavew down light another outstanding place compare to ordinary down light.
Featured materials
V-0 flame rating PBT & anti-yellowing housing material. Low scrub luminousness PC diffuser plate, indoor lighting with soft and not dazzling.
No flashing
High quality power supply, PF value greater than 0.9, no flicker whatever from any angle to take photos.
Long life-span.
Configur of downlight is non-isolated power supply, ease of installation, no security risks; product stable and durable, long life of 30,000 hours.
A + grade energy efficient products
Cautions
1. To ensure safety, installation, maintenance and inspection of electrical lamps please commissioned professionals to operate, non-professional construction prone to danger.
2. The lamp is dedicated to the ceiling installation.
3. It will be requiered at least 75mm around the luminaire ventilation space, at any time it should not to be covered by insulated liner or similar materials.